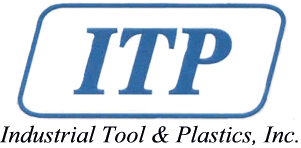 Excellence in Custom Injection Molding
As a custom injection molder, it is the mission of ITP to provide customers with high quality products and outstanding customer service at a fair price. ITP manufactures a diverse set of products for a wide range of industries including the manufacture of medical hardware, computer tape cartridges, mechanical or electrical components, household items, security products, and many other items. Rigorous quality control standards, careful workmanship, and in-process quality inspections ensure a precise fit down to one ten-thousandth of an inch for optimal functionality.
The insert-molding, gear molding, and design capabilities of ITP are unsurpassed, with extensive experience utilizing nearly every type of resin. ITP customers enjoy prompt personal service delivered by knowledgeable professionals. Up-to-the-minute job status reports are available during production. Whatever the application, put our technical expertise and experience to work for you!